2023 Women's Gathering
Friday, October 6
1:30 PM - 9:00 PM
Saturday, October 7
8:30 AM - 1:00 PM
Wisp Resort
296 Marsh Hill Road
McHenry, MD 21541
Learn to lead your life.
Learn to protect yourself in a dangerous day.
Learn to overcome obstacles.
Learn to impact and influence.
Learn to manage your moods.
Learn: Are women really called to pulpit ministry?
and more...
Special Guest Barbara Yoder!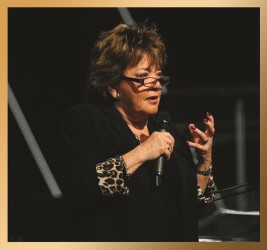 Barbara Yoder founded and currently oversees Shekinah, a charismatic church in Ann Arbor, Michigan as well as a network of pastors, ministry leaders and business leaders. Her heart is to see the glory of God released in the nations resulting in revival and ultimately transformation. She was featured on the cover of Charisma Magazine as one of the most influential women in America transforming the face of the Christian church in America. Currently she travels most of the time nationally and internationally speaking in conference and leadership venues.
Location:
Wisp Resort
296 Marsh Hill Road, McHenry, MD 21541


Registration Information
Visit Revival Fellowship International to learn more and get your tickets!
$49.00 per person (includes Sicilian Buffet Dinner)
**Ticket Deadline is September 19th**