Joe Perozich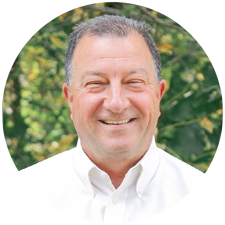 Joe Perozich is the Founding Apostle of Restoration Church International (formerly Morgantown Faith Center) and has served in ministry since its beginning in 1998. He and Pastor Rena Perozich were married in 1977 and have two adult daughters. The Perozichs came under apostolic covering of Drs. John and Rebecca Polis at the Light of Life World Outreach Center (now Faith Church International) in Fairmont, WV in 1987 and began a twelve-year journey from attenders, to members, and on to disciples – a walk that would lead them to birth a new ministry. In 1997, the couple led a local woman to the Lord. From that meeting, Morgantown Faith Center (now RCI) was born. Apostle Joe spent several years in dual roles as both a full-time businessman and pastor before being led to full time ministry in 2005. He was ordained through Revival Fellowship International of Beaufort, SC in 1999.
Apostle Joe conducts a flourishing men's prison ministry and holds a monthly men's meeting called Men of Honor. Through his men's outreaches, Apostle Joe continues to help men in the Body of Christ grow to understand how to break the old, destructive choices that have kept them in bondage. In recent years, he has hosted a radio program entitled "Believe Right" and now a television ministry of the same title seen on several regional channels and the Internet several times weekly. RCI is the local church operation of the incorporation MFC Ministries for which Apostle Joe serves as President and senior leader. Recently, the media ministry of MFC Ministries has expanded to include an international radio broadcast reaching parts of India, China, and Russia as well as television broadcasts on many more stations regionally in the United States. He is also the author of one book entitled "The Saving of America".
Apostle Joe is originally from Clairton, Pennsylvania but presently lives in Fairmont, West Virginia. He serves the call of God on his life throughout northern West Virginia and southwestern Pennsylvania according to Isaiah 61:1-3. In his personal life, Apostle Joe was a blessed entrepreneur, owning a successful pre-owned car lot for almost twenty years. He has been married to Pastor Rena Perozich since 1977 and is the father of two daughters. He also has a son-in-law, two grandsons and one granddaughter.
---
Rena Perozich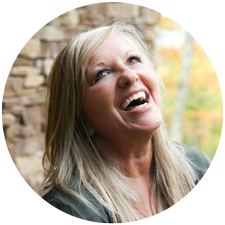 Pastor Rena Perozich is a mentor and life-coach for women and an encourager to many others. She is the founder and host of a successful multi-denominational women's ministry called Women of Witness. Through Women of Witness, Rena helps other women find their purpose with God and build strong, healthy relationships with others. Women of Witness meets monthly for a round table discussion of books and articles relevant to modern Christian womanhood. She also hosts a spring Women's Tea and a Fall Intensive.
By profession, Pastor Rena is a full-time pastor ordained with MFC Ministries and is the Senior Elder at Restoration Church International where she specializes in pastoral counseling for women of all ages and relationship counseling. She ministers prophetically with a strong healing and deliverance anointing. She has a gift for teaching God's Word in an exciting and understandable manner.
She is the author of two books, "The ABC's of Being a Mother" and "Moments That Matter: 40 Day Marriage Devotional", and many songs along with writing a daily blog, "RPM Daily". She also co-hosts, with her husband, a television program titled "Believe Right" which can be seen regionally on various cable systems and online.
In her personal life, she is an avid cyclist and excellent cook. She and her husband, Joe Perozich, have been married since 1977 and have two adult daughters.
---
Here at Restoration Church, we believe that it is important to stand together to face any challenges that come our way. Allow us to join together with you and face your challenges!